| | | |
| --- | --- | --- |
| Blue Planet Corporation in Oslo 17/6-05 | | |
---
Top level
Party flyers
---
Release party at Sikamikanico, Oslo, Norway...!




























Chill Tribe Records presents release party for new compilation:

Quality Relaxation

...a journey from relaxed down tempo to psychedelic trance...

NB!! This will be a trance party, not only chill out...

Sikamikanico (Møllergata 2, Oslo, Norway)
17/6-05 21:00-03:30
NOK 60,- before 12:00. NOK 80 after 12:00
ID: 20

Music:

BLUE PLANET CORPORATION (France)

PKS (Chill Tribe Records/Trance.net)
Roland Lifjell (Audibelle)


More information about the label and release:

http://www.chilltriberecords.com
Comment List
---
Topic:
Author:

Time:

PKS

20.06.2005 13:24

Pictures from the party:

http://chilltriberecords.com/gallery/album02?page=1

Raymond HaTzville

08.06.2005 11:55

Sm00th jobba pks!
blue planet live også :)
---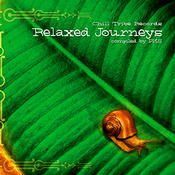 New album
from
Chilltribe
Relaxed
Journeys


Get your
Quality
Relaxation!