| | | |
| --- | --- | --- |
| Wizzy Noise; live in oslo 4/6-05 | | |
---
Top level
Party flyers
---
Party at Hausmania, Oslo, Norway...









































Live P.A.
Wizzy Noise [Spun Records, Hellas]


DJ´s
Uriel [Spun Records, Hellas]
Micky Noise [Spun Records, Hellas]
Morg [Flexible, Sverige]
Kvasi [Flexible, Sverige]


Lørdag 4. juni [fra kl. 23 - sent]
Hausmania [Hausmannsgt. 32]
cc. 150 kr før kl. 24 [cc. 180 kr etter kl. 24]


Denne lørdagen er det Musikkens Dag i Oslo, og psykedelisk musikk må også være representert. Opp fra Hellas kommer en av de virkelige store navnene på den internasjonale psyscenen for å gjøre en full live gig; Wizzy Noise.

Wizzy Noise blir ofte definert som raffinert undergrunns Elektronika der de blander sammen et stort spekter av elektroniske musikkstiler. Produksjonene deres er nærmest alltid godt pakket inn med mystiske elementer, noe som gjør musikken både psykedelisk og surrealistisk.

Alle som har opplevd Wizzy Noise live vet at de ikke sparer på noe når det kommer til en live opptreden. Her blir det tunge rytmer som smeller mot veggene på Hausmania, noe både for den Techno frelse og de av psyfolket som elsker tung og mørk psytrance.



Bio; Wizzy Noise
Wizzy Noise is the synonym of the wizard sound. The Greek boys push forward for the evolution of techno/trance from the sun drenched Greece to Techno Winter lands of North Central Europe, until the exotic Brazil, USA, Australia & the Far East shores of Japan. Heavy & solid Dance music with high quality production values and a new and unique style. Having released tracks to the majority of global Trance labels (Spun, Solstice, Candyflip, 3D Vision, Flying Rhino, Dragonfly, Atomic, Procyon, Transient, Spirit Zone & Shafell to name but a few) their fourth consecutive album released on SPUN & Solstice (Japan) is the apex of their monumental effort to innovate & surprise the listener.


Bio; DJ Micky Noise
Micky Noise started making music since he was 14. His first music influences were from the breakbeat and electro music genres. At 1994 he started making his first 20 minutes live shows to different trance parties in Athens and in 1995 he founded Psycho Meditation. Micky as a restless spirit is burning with a continuous flame to make one's job better. At 1998 Micky founds himself in Thessaloniki where he met Uriel and immediately the two partners "clicked" together and decided to make something really good about the music they both loved. Thus Wizzy Noise sprang to life. Currently Micky studies the psychoacoustic impact of music to the human psyche and influences include Electro and industrial music.


Bio; DJ Uriel
Uriel is tumultuous like the sea and shining like the sun drenching a Greek island's coast. Many things can be said about this problematic yet shining individual whose greatest pleasure in life is music auditioning through high-end (and probably quite expensive *sigh*) studio monitor speakers and the endless quest to do one's job better. Uriel after putting aside a career as a computer programmer and system's analyst he decided to follow something more suitable to his bohemic and artistic nature like trance music creation and production. Having passed from Metal to Industrial music genres and after listening to several albums and compilations back in the good old days as we might say of 1995 he finally found the exact kind of feeling in music that he was looking for.


Bio; DJ Morg
Morg has been a dj since 1994 but started his music career many years before that. He has released several 12"inches on different labels around Europe, especially on the Swedish label Spiral Trax under the name Katayama. He has recently released a compilation album for the German label Hadshot Haheizar called "Hosted Vol.1 Compiled by: Morg" (check it out !! ).

Morg is also working on other projects together in different collaborations called "Logarhythmic". One track is released on the "Bakkelit" compilation. This one was made with Human Blue. Upcoming projects include collaborations with Atmos & -R-. Morgs music is divided into mixes between psychedelic trance and deep hypnotic techno trance with a nice groove, depending on the vibration on the dance floor. Can also do fat pumpy progressive house set with a touch of trance. Played on the main floor on the world's biggest psytrance festival, the legendary VooV Experience in 2000. Are often playing around Europe on big festivals in Portugal, England, France, and Denmark as well as festivals in Australia and festivals like The Gathering in New Zealand. Have also been playing in Slovenia and been doing a minitour in Poland.

Was also the driving force behind the Gothenburg main source for interesting music, number one record shop "Flexible" (rip). Was also guest in Sweden's biggest radio show on Fridays called "P3 Remix" where he was playing a one and a half hour set. Is currently working on a new album, which hopefully is to be released in the autumn of 2004, which is an exciting groove towards the future. In the summer of 2002 he also started the Flexible Cargo club in the channel of the town. The club was located at an old boat. Now he is part of the Flexible Kino, which is located at the old public theatre in the middle of the center, where he is resident dj as well. The aim for the club is to bring all of the worlds leading dance music acts to Sweden.


Bio; DJ Kvasi
As one of the founders and driving forces behind Sweden's most important music event, the Arvikafestival, Kvasi began his career as a dj in the early 90`s, He has created his own blend of pumpy trance with a psychedelic touch. Always with funky moves and steady feets to the ground. He showed his skills when he ended the Voov 2002 festival on Monday morning at the alternative tent with a brilliant set of psychedelic progressive beats.

After taking techno and psychedelic dance music into the Arvikafestival program in 94 and been responsible for all the dance booking until 2001 has Kvasi played at the festival many years and proved that he knows how to take the crowd with strong and humble confidence. Kvasi plays all over Europe and at Flexibles own successful clubs and parties.


Aktuelle linker:
www.wizzynoise.gr
www.flexible.to

Comment List
---
Topic:
Author:

Time:

lars a. skogstad

05.06.2005 15:10

Var partyet bra eller?
Hard psy eller? =) liker ikke når det er for hardt.. hvor på haus ble det arrangert?

klem n3c /l.a

Raymond HaTzville

05.06.2005 21:27


Da tror jeg du gikk glipp av din egen stil fordi det var mye progg tech trance med masse melodi - var nok en av de bedre kveldene for den melodiøse delen av scenen.

selv om jeg personlig hører til den mørkere delen hadde jeg det morro i går !

festen ble holdt i "elvehallen" som er den nederste delen av hausmania.





Magnus Støren Wedèn

04.06.2005 14:09

Hvem arrangerer?

Raymond HaTzville

05.06.2005 21:14

Denne festen så langt som jeg kjenner til ble arrangert av Christer(inflamabil,limbo,freetranseform).
(og mulig kathrine)
---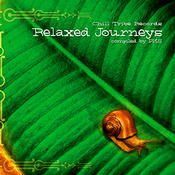 New album
from
Chilltribe
Relaxed
Journeys


Get your
Quality
Relaxation!