---
Top level
Music reviews
---
Review by PKS
Third album by Cosmic Tone out on Com.Pact Records...
Cosmic Tone (Roei Nissan) from Israel is out with his third album, this time on Com.Pact Records. His previous two albums were released on Trancelucent Productions. Cosmic Tone is known for very melodic morning trance, which is the direction he takes here too.


Cosmic Tone "Wake Up" Com.Pact Records 2005 (CPCD022)

1. Open Your Eyes
2. Sound Processor
3. Kick & Fly
4. New Generation
5. In My Mind
6. Symphonic
7. Celebration
8. Wake Up
9. Like A Dream

If you are not into uplifting Israeli morning trance, you can look away from this right away... First out is a very uplifting, pumping morning trance track. Very fluffy, but quite massive. Reminds me a little bit of the latest works by Fatali. Easy digestible, but okay to listen to some times. We get a voice sample in there that goes a little bit too much over on the cheesy side for my taste. Track 2 continues the pumping beat with uplifting sounds and melodies above. Very drifting, and I can imagine that a lot of people will appreciate this in the morning, but personally I find this way too cheesy and very clubby. Track 3 doesn't go very diefferent either, except that this one goes even more clubby. Track 4 has some quite cheesy voice samples. The rest sounds very much the same as the other tracks. Massive, uplifting morning trance, with some floating atmospheric vibes.

Track 5 sounds a little bit deeper, but goes the melodic, fluffy direction too. There are not much variation between the tracks here. Track 6 has the same ingredients. Rolling melodic trance somewhere between full on and progressive trance, or should we say psygressive? I would call it club trance. Track 7 is probably the most fluffy track on this album. Here we even get a voice sample that sounds like Madonna! Track 8 has the album title. Sounds almost the same as the others, maybe a little bit more trippy. The last track on this album is among the best ones on this album. Totally summer track. Still going the same direction.

Short review this time, mainly because these nine tracks sounds very equal. Cosmic Tone has definately something going with this crystal clear psygressive morning trance, but the entire album doesn't have to sound the same... Something for those who like the fluffier side of trance, such as Yahel etc.
PKS (shivapks@hotmail.com)
Comment List
---
There are no comments.
---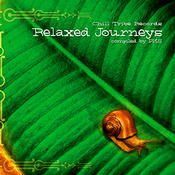 New album
from
Chilltribe
Relaxed
Journeys


Get your
Quality
Relaxation!