| | | |
| --- | --- | --- |
| Hydro Generator "Lucid Dream" | | |
---
Top level
Music reviews
---
Review by PKS
New album out on Elf Music in Japan...
Hydro Generator is Toru Furuyama from Japan. He has previously released tracks on labels such as Alkaloid, USTA and Elf Music. He is now out with his debut album on the Japanese psytrance label Elf Music, who celebrates ten years of Japanese trance these days.


Hydro Generator "Lucid Dream" Elf Music 2005 (ELFCD008)

1. Psychological Depiction
2. Philosophy
3. Evolution
4. Future Scape
5. Lucid Dream
6. Dream Provider
7. Karma – Circulation Of The Orbit
8. Dawn 2005
9. Cosmo Rmx

First out is a chilled track, with some weird almost industrial sounds. Pretty weird, but interesting start on the album. We also get some tribal influences here. Then we jump over in a night time mood in track two. Here we get a rolling, hard bass line, with mostly dark sounds jumping in and out of the track. We also get a voice sample and some scary floating vibes in there. Something for the night. Track 3 is a pumping track. This one goes the dark direction too. Quite massive track. This one is a little bit lighter, but still it is quite dark. Something for the stumpers. The melody we get here is a little bit simple in my opinion. It reminds me a little bit of the Chemical Crew style. Track 4 is a bit more floating. Quite trippy and melodic, which should fit better in the morning. The melody reminds me a little bit of old school goa trance.

Track 5 starts with a crazy guitar sound, before we get thrown into a massive night time drift again, with some voice samples and quite industrial sounds above. A rolling track for those who likes it dark. Not among my favourites, mainly because I find it a bit nagging. Track 6 is a stumping, quite melodic track. Again, I find the melody a bit simple, but this one is better. It sounds quite clubby, but might be something for the morning. Track 7 is among the fastest tracks on this album (147bpm). This track is pretty good. A massive, rolling track with some beautiful floating vibes. A full on trippy track, perfect for sunrise. Track 8 is my favourite track on this album. This one goes slower, with a groovy, stumping bass line. Almost like progressive trance, but a bit more full on. Nice one. The last track on this album isn't bad either. Quite melodic, groovy morning vibes, with some mystic, floating sounds in between.

In my opinion, the second half of this album is definately the best. This album doesn't sound like all other darkpsy out there, but tries out more melodies, which is nice. The cover art is also pretty good. So if you are curious about some new Japanese trance, this might be worth checking out.
PKS (shivapks@hotmail.com)
Comment List
---
There are no comments.
---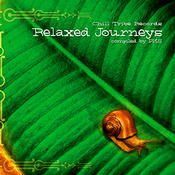 New album
from
Chilltribe
Relaxed
Journeys


Get your
Quality
Relaxation!